A continuing tradition…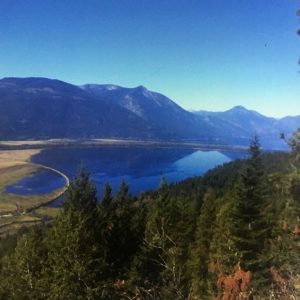 In 2001, Daniel and Becky Komar purchased the business previously known as James S. Wilson and Sons, Co Ltd., established in 1913, and renamed it Mountain View Stoneworks. Alan Wilson, third generation carver, mentored Daniel and taught him the skills needed to craft quality headstones, using time honoured traditions, knowing he would continue to run the business ethically and locally.
The main focus of Mountain View Stoneworks has always, and will always be, the design and crafting of memorial markers. We take great pride in providing high quality service and craftsmanship to aid families in honouring their loved ones memories. We use only the finest material to ensure the quality and durability of your lasting memorial. We offer granite tablets and bronze plaques in a variety of colours and sizes to suit your needs.
While keeping the traditions established over a century ago, we have expanded the business to provide greater artistic scope. Mountain View Stoneworks also creates a variety of custom stone engraving including: pet memorials, garden stones, personal and industrial signage, and more.
Mountain View Stoneworks is your headquarters for anything you would like etched in stone. Daniel and Becky Komar will create one-of-a-kind headstones, or other custom stonework, to your specifications.